Know India Programme – A Great Success
1. The 35th"Know India Programme" (KIP) spanning a period of 25 days, commenced on 5 May, 2016 in Mumbai, India.  One of the main attractions of the 35th KIP is a tour of Maharashtra, on board the luxury train "Deccan Odyssey".
2. Mr. Vijayasakaraan A/L Punusamy from Malaysia participated in the 35th KIP along with 39 other participants from all over the world.  The KIPwas first introduced in 2003 with a view to promoting awareness among Malaysians on different facets of life in India as well as for them to see the progress made by India in various sectors such as Economic, Industrial, Education, Science & Technology, Communications & Information Technology and Culture.  Over the years, 83 Malaysian citizens participated in this programme and got opportunities to know about the rich heritage of India.
3. The "Know India Programme" is fully sponsored by the Government of India including reimbursement of 90% of the return air fare from Malaysia.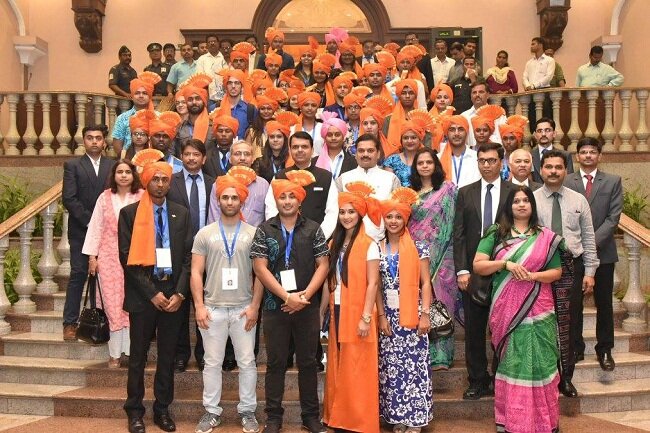 Participants of the 35th Know India Programme (KIP) in Mumbai, India.