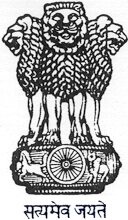 High Commission of India,
Education Section,
, ,
Mon', .

Press Release
Scholarship under General Scholarship Scheme (GSS) for the academic year (2016-17) by the Government of India
[Last date for receiving application at the High Commission of India, Kuala Lumpur: 04.01.2016]
1. Meritorious Malaysian students interested in pursuing Bachelor, Master, Ph.D, or Dance & Music courses in India may apply for three (3) scholarships offered by the Government of India under General Scholarship Scheme (GSS) for the academic year 2016-17.
2. Applicants should meet the eligibility criteria for the course mentioned in the website of the University/College concerned where admission is being considered and ensure that they submit all relevant documents as required by the Universities. Preference will be given to those applicants who never studied in India before. The scholarship is available for courses including Engineering, Architecture, Humanities, Liberal Arts, Commerce, Management, Business Administration, Journalism, Hotel Management, Agriculture, Veterinary Science, Animal Husbandry, Science, Law, Dance and Music, etc.
3. Medical-related courses such as Medicine, Dentistry, Nursing, Physiotherapy, etc. are not covered under this scholarship.
4. Applicants may kindly refer to the University Grants Commission's website (www.ugc.ac.in) for the list of various universities in India as well as the website of the university concerned for details of courses and the eligibility criteria. It may kindly be noted that the marks in the application form have to be entered in percentage. Photocopies of passport, certificates/transcripts and certified English translations of documents, which are not in English language, should also be attached with the application form.
5. A list of Universities where ICCR scholars from Malaysia are currently studying is also available at the link
indianhighcommission.com.my/Pdf/UnivsICCRstusStudying2016-17.pdf
6. The scholarship covers tuition fees, living allowance, house rent allowance, contingency grant, thesis/dissertation expense and medical benefits but does not cover airfare.
7. An advance typed copy of the completed application with relevant enclosures may kindly be sent by e-mail to <> in PDF format.
8. The hard copy of the application along with enclosures and 5 additional passport size photographs should reach the following address by 04.01.2016.
Education Wing (GSS Scholarship),
High Commission of India,
,
,
, .
Tele
Email:
Website: indianhighcommission.com.my
9. The GSS Application Form can be downloaded from the link < indianhighcommission.com.my/Pdf/GSS2016-17ApplicationForm.pdf>.
******
2 December 2015